View Sueno Pacifico ~ Ocean View Properties
Our properties for sale on the Pacific Coast are located in Conquista Agraria – less than an hour northwest of the capital city of La Paz, which is also home to the international airport.
We have seven, large ocean view properties, which range in size from 50 acres to 350 acres — starting at $2,500 per acre.
We only plan to sell less than half of these properties. We want to land bank the rest as an investment and to hold onto to some of this property for our own families to retire by the ocean.
We see the natural market for our oceanfront properties as folks like us –  who know that owning unspoiled land right on the ocean is out of reach in the US. And we know that we can build a life here in Conquista, maybe start an eco-tourism business and live in a way that is co-relational with this ancient, almost holy land.
The seven larger parcels of land we're offering, all have ocean views of the pristine Pacific, rolling hills dotted with flowering Cordon cactus, and access roads that go directly to the beach.
These larger properties would be perfect to build a campus for a specialized institute of higher learning, an eco-tourism business, a church group, a corporate retreat center — or to keep as an investment.
This is beautiful ocean view land, with good access, in an area poised for growth and appreciation. The Mexican government has invested in new power, and the region is rich with water because a natural aquifer runs through the rocky fissures underfoot.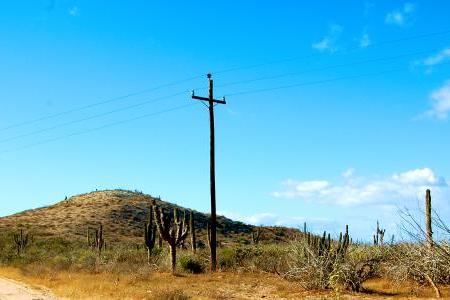 "Conquista is magnificent. Ancient Cordon Cactus stands silent and sentinel over this almost holy landscape. Pictures can't capture the peaceful feeling and deep quiet of this land with its high bluffs and rolling hills, its winding arroyos and placid valleys. The landscape is compelling and all this leading to the beach of unspoiled sand & tide pools abundant with life."
Carrie Hamburg, Ukiah, California